Click on the books or Amazon links to purchase the print or digital versions.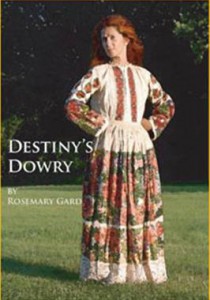 In the lovely Croatian countryside of the late 1800's, a baby near death is taken away. Miraculously the baby survives. Sixteen years later Katya's dangerous journey takes her where she really belongs.

 It is 1907 and Stefan Vladeslav returns home after traveling for two years to find his family totally changed. His adopted cousin Katya's love affair with a Gypsy leads to an accidental death. Stefan's half brother, Ivan, who loves Katya is hunted by the Gypsies seeking revenge for the death of the Gypsy girl. The members of the Vladeslav family must make radical changes and decisions in order to save Katya and Ivan.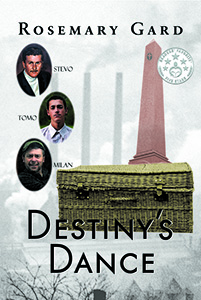 The year is 1909. When Ivan accidentally causes the death of a gypsy girl, he and Katya must leave Europe to escape the gypsies' revenge. They settle in Gary, Indiana. Amidst the poor living conditions in the multi-cultural immigrant section of town, they make some good friends, yet she is subjected to much unhappiness. Other men pursue her, but she seeks independence.
Destiny's Dance is the final installment of the "Destiny" trilogy.